How Decriminalized Hemp & CBD Affects THC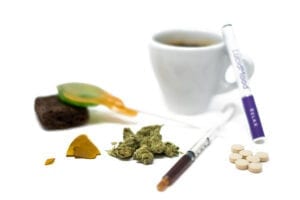 Marijuana is becoming more socially accepted in the U.S. for medical and recreational use. In June of 2019, Texas legalized hemp and CBD oil, an extract made from industrial hemp. CBD oil and hemp contain less than 0.3% THC (tetrahydrocannabinol). THC is the main psychoactive compound in marijuana and delivers a high for users.
Since the passage of legalized hemp, confusion about whether Texas accidentally legalized marijuana has generated a lot of buzz. At issue are lab tests which cannot yet determine the percentage of THC in seized marijuana plants or edibles.
Not all counties enforce marijuana laws the same, as prosecutors have discretion to enforce laws more harshly or less harshly. A prosecutor in the Texas Panhandle, for example, may very well choose to treat a possession of marijuana case more seriously in that jurisdiction than a prosecutor in a large metropolitan area like Houston. Since the legalization of hemp in Texas, many urban counties have postponed prosecution of or dismissed misdemeanor marijuana cases.
However, THC and cannabis concentrates are sentenced as felony charges in Texas. Prosecutors will continue to bring these cases, even though testing of the substances may bring challenges. Circumstantial evidence: Vape pens, bongs, pipes, etc. will play a bigger role in these cases. If these are present in the vehicle or home, police will seize these items and assume the substance was not hemp and is illegal.